My Review of the Ultimate Ballroom Album 17
CD review is back! After surviving a lot of college work (you know how college student's life nowadays is), now I have a little bit of free time to do some reviews of the new release (and also soon-to-be the best seller) of the Ultimate series.
Let's start with Ballroom first! Read my review and write down yours in the comment box!
This is the 17th album from the Ultimate Ballroom serial, with a subtitle "For You" which is the name of a nice slow foxtrot included in the CD1. Cover stars this year are Victor & Anastasia in an elegant light brown & black dress.
[Slow Foxtrot] The CD contains songs from various artists in various styles from very 'classy' slowfox to contemporary style (with a little bit of pop feeling). All songs are at 29 BPM - the perfect tempo for all events, even for just listening and relaxing. Recommended tracks: Charmed Life, Come Dance With Me, Just One Dance [Quickstep] Quicksteps here are very playful and bouncy. Most of them are at 50 BPM which is perfect for competition. The styles again range from old classic to modern electro swing - similar to the previous Ultimate albums. This would suit dancers of all ages! Recommended tracks: Can't Touch It, Bounce With Me, Dancin' Fool, Bunga Book [Waltz] The thing I like most about this album is the waltz selection. Another wonderful waltz selection is here. My favorite one is 'Waltz For Julia'. This is an absolutely awesome waltz. Also, a waltz from 'Secret Garden' will take you to a magical world. The tempo this time is a little bit faster than in the previous albums - 5 songs at 29 BPM, 4 at 30 BPM and 1 at 31 BPM (I think the one with 31 bpm will suit social events better). Recommended tracks: Waltz For Julia, Belonging, Walk With Me, Ashokan Farewell, Song For Viola [Tango] Tangos are quite classy, but they have strong rhythm to make you move around the floor with passion. Tempos are from 31 to 32 BPM - quite ideal for competition. Recommended tracks: Golden Earrings, Infiltrado [Viennese Waltz] Viennese waltz this time is back to the very classic style which is not really my taste but I know many professional dancers and teachers would love to hear them. 59 BPM is perfect for dancing, but what surprises me is that both songs are 4 mins+ long - seriously!!? Viennese waltzes are usually 2-3 mins and you will get super tired after dancing to them. These 4 mins V waltzes would be ideal for stamina training ! Overall: The Ultimate Ballroom still keeps its high standard as always. What's more, this album is much much greater than the previous ones. Perhaps this is the best they have ever done. A great album that truly worth spending your money on!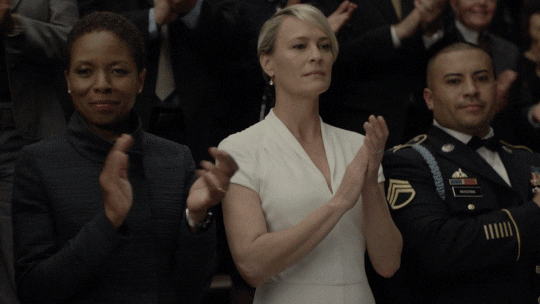 Now it's your turn! What do you think about this album?
You can listen to the music and order at http://www.wrdmusic.com/product_info.php?products_id=1000271&osCsid=7e8a619f4d96347020dc832f02e5dcf5 Special thanks to WRD Music Ltd - Ballroom & Latin for music samples.